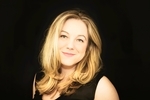 410-643-2166
410-643-2324 fax
443-425-5515 cell phone

[email protected]
216 Island Plaza Ct.
Stevensville Maryland, 21666
Receive Email Alerts from Me
Heather first began her real estate career in 2004 as a Realtor and has seen many different changes in the real estate market. Heather decided to take a few years off and start a family and explore a different avenue. During this time she attained a Bachelor's degree in the field of Nursing. As a Health Care provider, she learned how to be patient, detail oriented, proactive and a strong advocate for all in her care. Heather has always had a passion for Real Estate and today as a Real Estate Professional, she is excited to announce she is bringing all these skills over to Rosendale Realty. She is looking forward to building lasting relationships and providing her clients with the Highest Level of Service in the Market Today. She understands buying and selling real estate can be stressful and she is here to lower that stress level. She will accomplish this by her business approach which is direct and successful:
For her sellers: Selling a home today is about creating a dominant online presence as more than 90% of all buyers start their home search on the internet. Online marketing is the key skill here to make a quick transaction. She will work with her sellers to receive the fairest price, in the least amount of time, by using state of the art technology, team collaboration and superior marketing skills.
For her Buyers: As your Realtor, Heather will be an advocate for you. Whether you are buying or renting, she will work tirelessly to promote your best interests. If you are buying, she will provide you with the best information and market data available to ensure you are a well-equipped buyer with the strongest possible negotiating position.
"It would be a pleasure and an honor to work for you.'" Her client dedication and love of helping others are what motivate her most. You can connect with her on Facebook @ Heather Yannitto with Rosendale Reality
 Heather was raised in Maryland and familiar Queens Anne,Howard, Baltimore, Montgomery, and Frederick Counties. Heather and her fiance have 3 beautiful daughters and reside here on the Eastern Shore. Her and her family take advantage of all the amenities of living here on the Island, enjoying fishing, crabbing, Kayaking, swimming and boating. She enjoys attending her daughter's sports games. She also assist Queen Anne County as a substitute nurse in her free time.