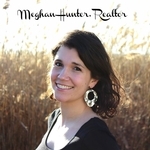 410-758-0333
410-758-3508 fax
410-200-4314 cell phone

[email protected]
104 N. Commerce St.
Centreville MD, 21617
Receive Email Alerts from Me
As an eastern shore native and lifelong resident, I am thrilled you have chosen our community as your next neighborhood. Whether you are an established shoreman or new to the area, finding your next home is an exciting adventure!  
I look forward to our first meeting, but, in the meantime, here is a little bit about me.
After graduating from University of Delaware with a degree in Fashion Merchandising, I returned home to Centreville while working in the luxury home retail industry in D.C. I am so thankful for those experiences as they allowed me to develop an eye for design that I am now able to share with you in staging listings and helping you visualize the full potential of your new home. I then joined the Rosendale Realty team in 2010 before taking time off to have four kids in five years. During that time, I honed my skills in thriving under pressure, negotiating and multitasking as well as meeting a whole new network of residents with families.
I love living in a community where I still see people I grew up with but also have the opportunity to continually meet new people whether I was leading a Pilates class in town or, more recently, becoming involved in the local youth sports and school system.
I am proud to call Centreville home and would be honored to have the opportunity to show you all there is to offer as we make your home buying and selling dreams a reality.